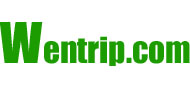 Legend
| | |
| --- | --- |
| | Hotel star |
| | Diamond rating |
| | Special gifts are granted if you book with us. |
| | Golden Recommended Hotel |
| | Silver Recommended Hotel |
| | Prices include service charge, but not include taxes or other additional charges by the hotels. |





Safety Rate:



Traveler Rating:






Shenzhen's Grand Holiday Hotel (Gelande Jiari Jiudian) is located in the heart of Shenzhen's financial district, only a five-minute drive from the Huanggang Border crossing into Hong Kong and the Shenzhen High-Tech Exhibition Center, and it's just 25 minutes by car from Shenzhen International Airport.The Grand Holiday offers guests 289 well-appointed rooms, including 48 spacious luxury suites. All rooms are equipped with broadband internet access, minibars, safety boxes, satellite TV and IDD. Superior rooms and suites also have personal computers.When it comes to dining, the Ascot Cafe serves Chinese and Western dishes, event planners can choose from a variety of banquet and conference facilities, the largest of which sets up to 240 for conferences and 160 for dining. Other facilities include a business center, gymnasium and bar.
Star:4
Address:Block B, United Plaza (Lianhe Guangchang), 5022 Binhe Road (Binhe Dadao), Futian District Shenzhen China
ZipCode:518026
Distance from the airport ( Km ):
Distance from the railway station ( Km ):
Room Types & Rates
(1USD=6.5CNY)
| | | | | | |
| --- | --- | --- | --- | --- | --- |
| Room Type | Room Rate | Tax Included Rate | Average Nightly Tax Included Rate | Breakfast | |
No room is available at this moment. Please make sure the check-in / check-out date on the left are correct. If you want to book the Grand Holiday Hotel , please send us your name, arrival / departure date, and preferred room type. Your enquiry will be processed within 30 minutes.
Meeting Rooms
Hotel Dining
Chinese cuisine, Western cuisine, Bar/lounge, Room service
Fitness & Recreation
Fitness facilities
Hotel Amenities
Meeting facilities, Business center, First aid
Credit Cards Accepted