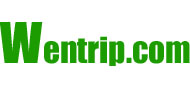 Legend
| | |
| --- | --- |
| | Hotel star |
| | Diamond rating |
| | Special gifts are granted if you book with us. |
| | Golden Recommended Hotel |
| | Silver Recommended Hotel |
| | Prices include service charge, but not include taxes or other additional charges by the hotels. |





Safety Rate:



Traveler Rating:






The Royalty Hotel (Huangyue Jiudian) is a business-style hotel located Shenzhen's prosperous center at the intersection of Fumin Road and Xinzhou Road, granting easy access to numerous financial and commercial buildings. The Royalty is approximately ten minutes by car from the Huanggang river. 148 comfortable and elegant guestrooms include those on the executive floor, which are equipped with central air conditioning, minibars, private safes, broadband Internet, access to conference rooms and more. A Chinese restaurant provides private dining rooms and caters a multi-functional banquet hall that accommodates up to 150.When it comes to recreation and relaxation, guests may enjoy the sauna and a gymnasium featuring a "Mediterranean-style" spa treatment, medicinal and aroma-therapeutic baths, massage and traditional Chinese medicine treatments, among other options.
Star:4
Address:199 Fumin Road (Fumin Lu), Futian District Shenzhen China
ZipCode:518048
Distance from the airport ( Km ):
Distance from the railway station ( Km ):
Room Types & Rates
(1USD=6.5CNY)
| | | | | | |
| --- | --- | --- | --- | --- | --- |
| Room Type | Room Rate | Tax Included Rate | Average Nightly Tax Included Rate | Breakfast | |
No room is available at this moment. Please make sure the check-in / check-out date on the left are correct. If you want to book the Royalty Hotel , please send us your name, arrival / departure date, and preferred room type. Your enquiry will be processed within 30 minutes.
Meeting Rooms
Hotel Dining
Chinese cuisine, Western cuisine
Fitness & Recreation
Chess/poker room, Fitness facilities, Massage, Sauna
Hotel Amenities
Parking, Meeting facilities, Business center, Beauty salon, Laundry service
Credit Cards Accepted