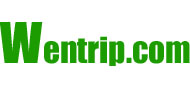 Legend
| | |
| --- | --- |
| | Hotel star |
| | Diamond rating |
| | Special gifts are granted if you book with us. |
| | Golden Recommended Hotel |
| | Silver Recommended Hotel |
| | Prices include service charge, but not include taxes or other additional charges by the hotels. |





Safety Rate:



Traveler Rating:






The Dong Fang Hotel Guangzhou (Guangzhou Dongfang Binguan) is a 1300-room luxury complex, located near Liuhua Park and the Trade Fair headquarters, with convenient access to excellent dining, shopping and entertainment areas.Both Chinese and Western style rooms in a range of sizes are available in the Dongfang Hotel Guangzhou.The hotel's restaurants serve Cantonese, Japanese, Indonesian and Thai cuisines and the Dongfang boasts a large and well-equipped fitness center, spa and shopping arcade.Business travelers will appreciate the business center, complete with telex, cable, telegram, facsimile, video telephone and computer services.

Star:5
Address:120 Liuhua Road (Liuhua Lu) Guangzhou China
ZipCode:510016
Distance from the airport ( Km ):
Distance from the railway station ( Km ):
Room Types & Rates
(1USD=6.5CNY)
| | | | | | |
| --- | --- | --- | --- | --- | --- |
| Room Type | Room Rate | Tax Included Rate | Average Nightly Tax Included Rate | Breakfast | |
No room is available at this moment. Please make sure the check-in / check-out date on the left are correct. If you want to book the Dongfang Hotel , please send us your name, arrival / departure date, and preferred room type. Your enquiry will be processed within 30 minutes.
Meeting Rooms
Hotel Dining
Chinese cuisine, Western cuisine, Coffee shop, Bar/lounge, Room service
Fitness & Recreation
Racquetball, Fitness facilities, Outdoor swimming pool
Hotel Amenities
Parking, Taxi calling service, Meeting facilities, Business center, Currency exchange, Gift shop, Flower shop, First aid, Ticket office, Laundry service
Credit Cards Accepted